Have I mentioned how much I love love love Chicago before? Yeah, it's a head over heels kinda thing. My family and I usually go once a year, and usually with my best friend and her family. It's always all sorts of awesome. This year was uber special because my bestie moved away, so it was my first time seeing her in almost a year (not counting emergency Skype sessions).
Since we were driving, we left home Wednesday and spent the night along the way. Thursday we stopped by "The Village of Schaumburg" to shop at the mall and pay a visit to Ikea. (Farida and I laugh at the "village" part because Schaumburg probably has more people than the entire state of South Dakota.) Friday was the Navy Pier, shopping on the Magnificent Mile, and dinner at the Grand Lux Cafe. On Saturday,  we tried to go to Shedd Aquarium, but that didn't happen on account of a three hour line. So, we hit up the Willis Tower instead! And the sky deck was totally outdone by the fact that we watched a proposal! Dinner at Bubba Gumps that night was awful though, but I guess you win some, lose some. I said goodbye to Farida that night since they were leaving Sunday. Btdubs, we finally got into the Shedd Aquarium and watched the aquatic show. There is all sorts of cute going on in there! And, in case you were wondering, we did have Chicago pizza while we were there. Duh. Our waitress at Pizzeria Uno served up some delicious pizza with a side of sass; she was like a really life Big Momma. Oh, and I highly recommend their deep dish cookie sundae (this is not the time for diets!).
Places I Recommend:
Marriott on the Magnificent Mile (lodging)
Grand Lux Cafe (food)
Pizzeria Uno (food)
Shedd Aquarium (entertainment)
Willis Tower (entertainment)
Navy Pier architecture boat tour (entertainment)
Shopping on the Magnificent Mile
Between my dad and me, we took over 400 pictures. I'll settle for showing you just a few of the best.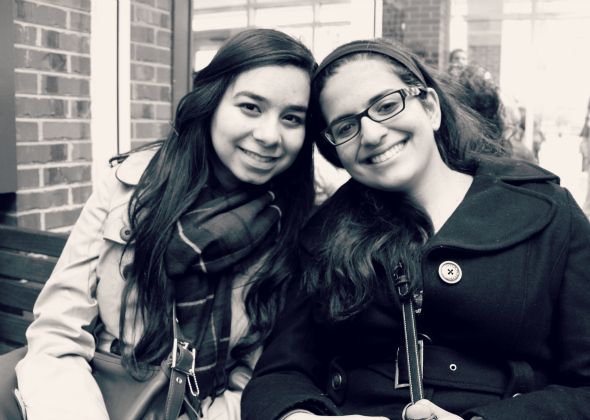 Farida and I at the Navy Pier.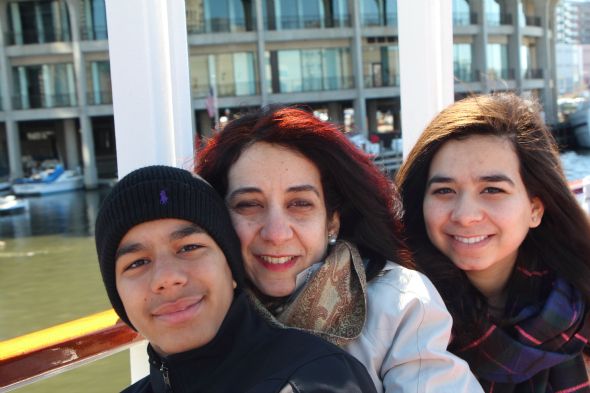 Freezing on the architecture boat tour. I loved it, but I couldn't feel my fingers and toes by the end.
I can't get enough of the buildings.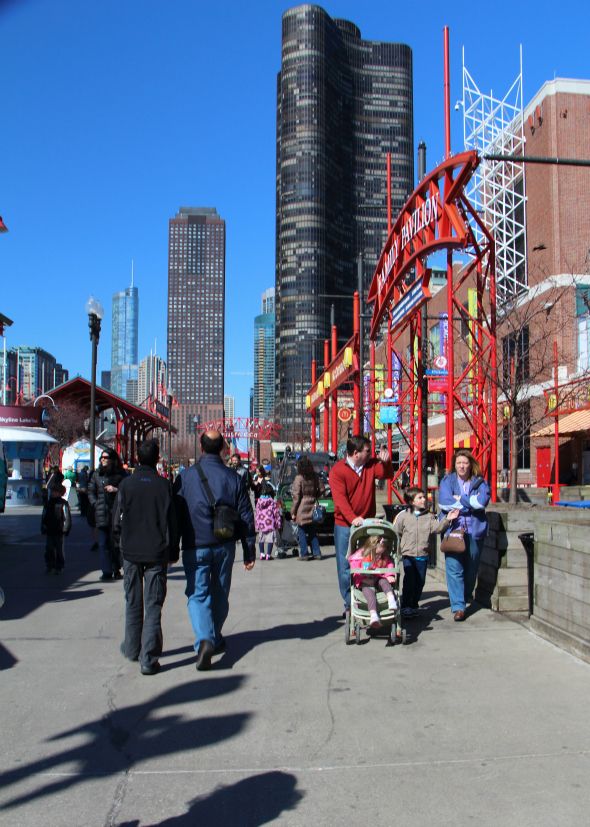 The Navy Pier is a colorful place.
Told you so.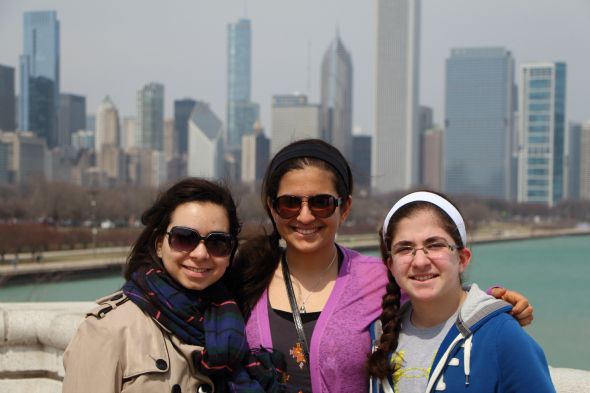 Photo op outside the Shedd Aquarium.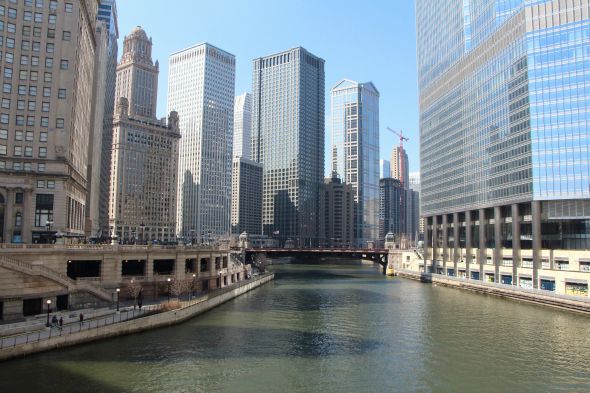 Over the river and through the city, to Shedd Aquarium we go!
Shamrock Shuffle marathoners. God bless you.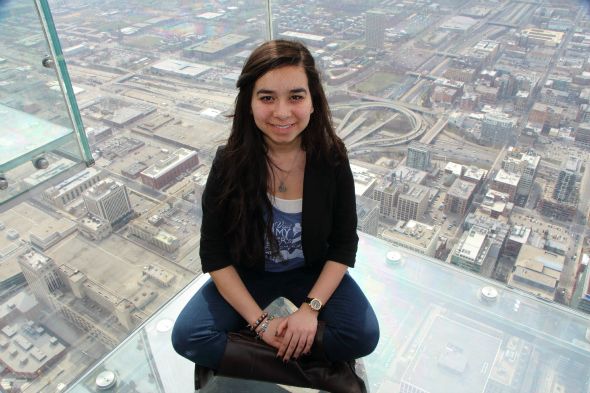 Willis Tower sky deck.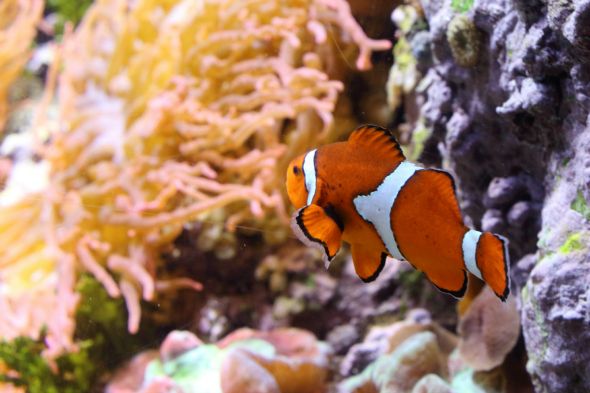 Nemo was ignoring me.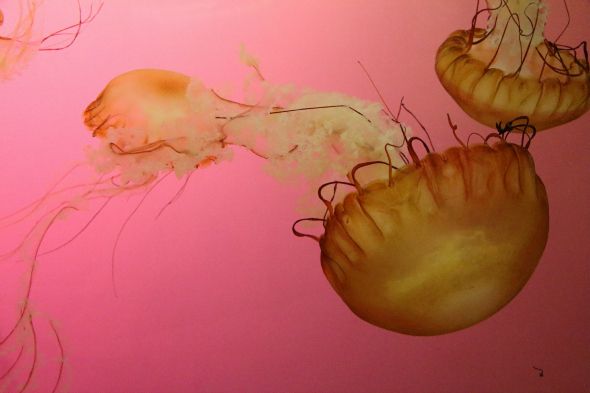 Face it, we both really wanna poke the jelly.
Belugas are the bees knees. This one was trained to give hugs. I kid you not.