Chaos calls for cake. Simple as that. Sometimes, it's necessary to have cake for breakfast. And lunch. And if you're home alone, dinner, too. All this without the guilt.
Enter: Grapefruit Cake. Or, my version of it. It's light, low fat, mildly sweet, citrusy, and whole grain. Yes, you heard right. This is my way of making up for not having this up yesterday like I promised.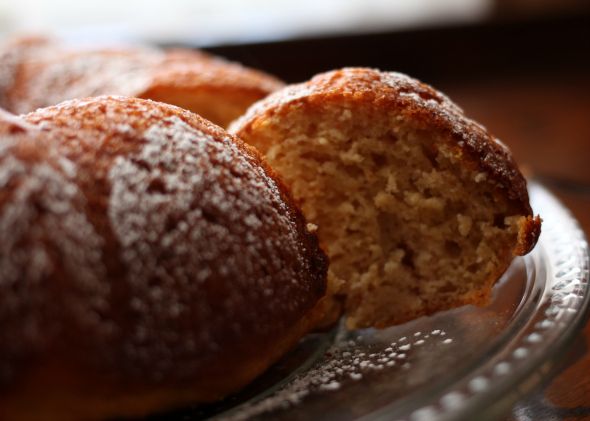 Is it bad that I also want to use this a scented pillow? I've only recently jumped on the grapefruit bandwagon, and I have to say I'm loving it! We're using all parts of the grapefruit here, kind of like the Native Americans with buffalo. Except for the peel. Maybe we can make art with it?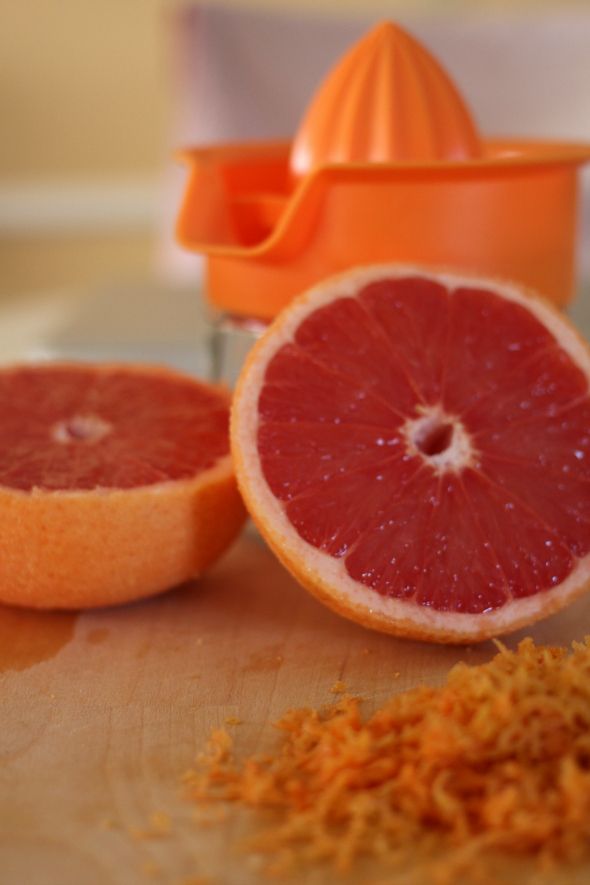 Greek yogurt is really wonderful in this recipe! I can't say that I've tried it with regular plain yogurt, but if you do, let me know. Olive oil: a good-for-you fat and you only need a 1/4 cup for the whole cake!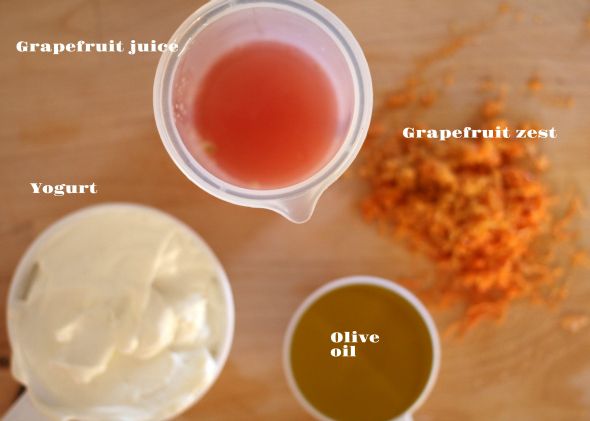 Happy baking. And eating (duh!).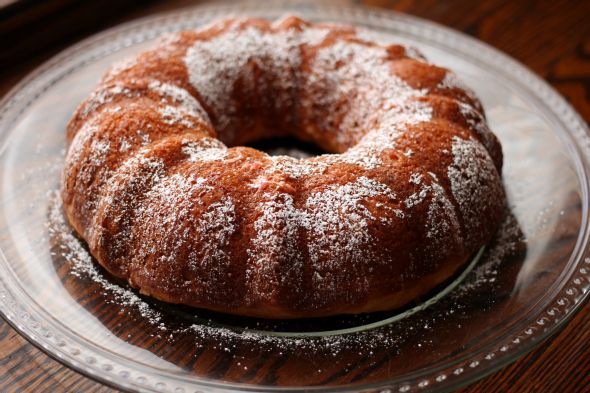 Grapefruit Cake:
makes 1 bundt cake
For the cake
2 cups white whole wheat flour 

1 Tbsp baking powder
1/4 tsp baking soda
1/2 tsp salt
3 eggs
1 tsp vanilla extract
1 cup stevia (or truvia)
1 cup non fat, plain Greek yogurt
1/4 cup olive oil
2 Tbsp grapefruit juice
2 Tbsp grape fruit zest ( from 1 large grapefruit)
For the syrup
1/2 cup grapefruit juice

3 Tbsp stevia (or truvia)
Preheat oven to 350°F. Grease and flour a bundt pan (or spray with nonstick oil).
In a large bowl, whisk eggs and olive oil. Add vanilla, yogurt, and juice then whisk again. On a cutting board or plate, add stevia (or truvia) to the zest and crush with the back of a spoon or with your fingers. This releases more flavor this way, so make sure your sweetener is in granules. If it's powder, it won't really work. Add the grapefruit sugar to the liquids and combine.
In a medium bowl, measure and sift flour, baking powder, baking soda, and salt. Sifting the dry ingredients (especially flour) works wonders! I like to sift the flour, then measure, then sift again.
Add the dry ingredients to the wet and mix. Batter will be thick. Pour into pan. Bake at 350°F for 40-45 minutes.
In a small saucepan, heat the 1/2 cup of juice and stevia. Stir until smooth. Remove from heat.
Allow cake to cool for 10 minutes before drizzling with syrup (make sure to poke holes for the syrup).
Lightly dust with powdered stevia or sugar. Optional, but pretty.